Investment Philosophy and Approach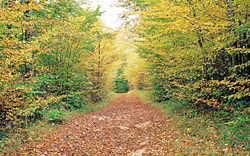 Our investment philosophy is to create a path for success to help our clients reach their financial goals and objectives. The approach we take will depend on the individual's financial net worth, existing assets, whether we are managing retirement plan assets or managing private foundation assets. We create and manage individual portfolios that are unique to each client and are well diversified by asset class, size, style, country of origin, risk, and correlation. As your trusted advisor our goal is to invest in areas that will meet the risk tolerance and investment objectives while meeting or exceeding your long-term expectations.
The evaluation process of investments and strategies takes into consideration the client's risk tolerance, portfolio & investment level total return, because investments and investment portfolios should be evaluated based on being able to generate income as well as capital appreciation to an investor as a form of return on capital in conjunction with the goals of the client.
When creating a portfolio, the approach used is optimize the portfolio through the analysis that each investment brings to the portfolio. This includes current economic & market conditions, portfolio income generation, modern portfolio statistics, volatility measures, portfolio performance analysis, portfolio risk management and fees & expenses.
We believe in the virtues of diversification. To this end we believe all investors should consider diversification across asset classes, industries, market capitalization, style, financial markets, risk, and correlation to reduce risk. While diversification does not guarantee protection from a loss, we believe that diversification can and does substantially reduce risk and that failure to adhere to this time-tested principle can have a serious financial consequence.
Our investment services involve customized individual portfolios structured to meet each client's unique requirements with respect to return objectives, risk tolerance, time horizon, income needs, and tax sensitivity.
Our approach is to discuss with clients their goals, risk tolerance, time horizon, understanding of the economy, tax information, legal documents created, assumptions to be used, existing investments, prior investment experience, and behavior toward finances. After we have gathered this information, we will begin to formulate investment and strategies to implement into portfolios culminating in a review with our clients for implementation.
At the core of our process is our research of available investments that meet our clients' objectives & goals and our ability to implement our recommendations.