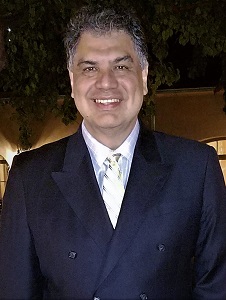 We are passionate about Business Consulting, and Investment & Wealth Management.™
We appreciate your interest in collaborating with Carlos Rasmussen, CPA, PFS and Rasmussen Capital Management, Inc. Our firm delivers a dual suite of services encompassing fee-based business consultancy and customized wealth solutions designed for individuals. We excel in the design and management of retirement plans for businesses, alongside account management for both owners and employees. Our primary clientele includes businesses, private foundations, and individuals located across the United States.
Our objective is to collaborate with business owners whose businesses generate annual revenues in the range of $5 million to $100 million, have a need to minimize income taxes at either the corporate level or shareholder level and have 50 to 1,000 employees.
Leveraging our strategic business partnerships, we offer services that are designed to scale seamlessly with the growth of companies operating across multiple locations throughout the United States. Our commitment to adaptability ensures that we can effectively support the evolving needs of these businesses as they expand.
Our Private Wealth Solutions are meticulously crafted in partnership with esteemed experts in the financial services sector. This comprehensive service amalgamates a thorough Wealth Assessment with Trust and Estate Administration Services. The core of our Private Wealth Solutions lies in the integration of financial planning, portfolio management, and a suite of aggregated financial services tailored to individual with higher net worth and needs. We believe that High-net-worth individuals (HNWIs) often encounter complexities with income taxes, estate planning, investment management, and other legal matters that demand a higher level of attention and specialized expertise than what traditional investment advisers can provide. Our primary objective is to effectively manage and augment our clients' assets to secure their future generations. We are committed to delivering a superior level of service that exceeds expectations.
Carlos Rasmussen, CPA, PFS and Rasmussen Capital Management Inc., deliver solutions that are strategically designed to foster wealth accumulation, ensure efficient income distribution, and safeguard accumulated wealth. Our methodology is centered on reducing tax obligations, amplifying the performance of existing retirement plans, and supporting our clients in the formulation and implementation of comprehensive financial strategies.
Our objective is to serve as advocates for our clients, pinpointing opportunities that yield the highest benefits while safeguarding their assets. We believe the information on our site will prove insightful and encourage you to consider Carlos Rasmussen, CPA, PFS and Rasmussen Capital Management, Inc as your trusted Wealth Advisor and Business Consultant.
We extend an invitation for you to delve into our services and eagerly anticipate the prospect of collaborating with you. We recommend bookmarking our website for effortless future access. For any queries or additional information, please do not hesitate to reach out to us at (206) 420-7245 or via email at office@rasmussencapitalmanagement.com
Carlos Rasmussen, CPA®, PFS®
President and CEO