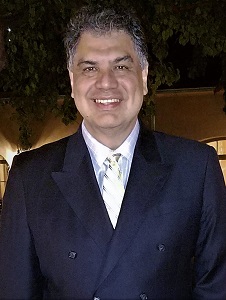 We are passionate about the business of Investment and Wealth Management.™
Thank you for your interest in working with Carlos Rasmussen, CPA, PFS and Rasmussen Capital Management, Inc. We provide fee-based consulting services, comprehensive wealth solutions and retirement plan management for business owners, executives, businesses and private foundations. Our current service area is focused on businesses & private foundations Headquartered in Alaska, California, Montana and Washington.
Our focus is to work with business owners who own businesses with sales revenue up to $100 million & retirement plans with assets up to $50 million and up to 500 employees. Through key business relationships our services are scalable for those companies that are growing and operate in multiple locations across the USA.
Carlos Rasmussen and Rasmussen Capital Management Inc. provide solutions designed to build wealth by minimizing taxes, optimizing existing retirement plans and helping our clients implement sound financial strategies.
Our goal is to be an advocate for our clients and to look for opportunities that provide the best benefits while safeguarding their assets. We hope you will find the information on our site informative and that it inspires you to engage Carlos Rasmussen, CPA, PFS and Rasmussen Capital Management, Inc as your trusted and knowledgeable Wealth Advisor.
We hope that you enjoy what you see, and we look forward to working with you. Make sure you bookmark our web site to be able to return often. Please feel free to call us at (206) 243-9570 or email us at office@rasmussencapitalmanagement.com.
Carlos Rasmussen, CPA®, PFS®
President and CEO